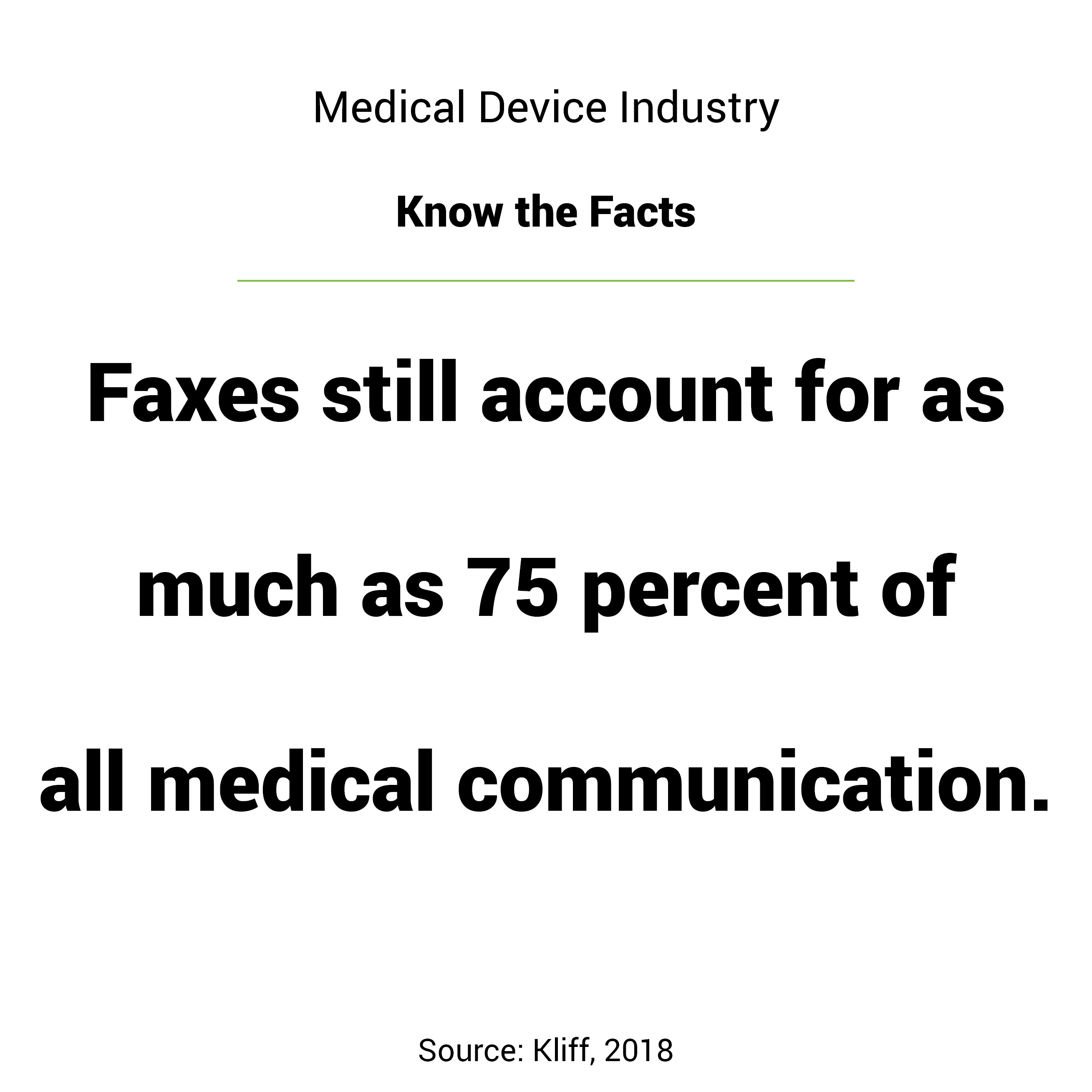 When it comes to electronic medical records, several words beginning with 'F' may come to mind.
You may be surprised to learn that, according to an article by Sarah Kliff, faxes still account for as much as 75 percent of all medical communication (Kliff, 2018). This is due to several factors. One of the main drivers is the lack of interoperability between competing electronic medical records systems.
So the fax machine survives, even though it is a dated technology widely despised by stakeholders throughout the healthcare spectrum.

Advantages to the fax machine include that it doesn't require a login to access nor does it need months of training to operate. However, while these can be seen as benefits for end users, challenges arise when analyzing the security, traceability and confirmation of faxed documents.