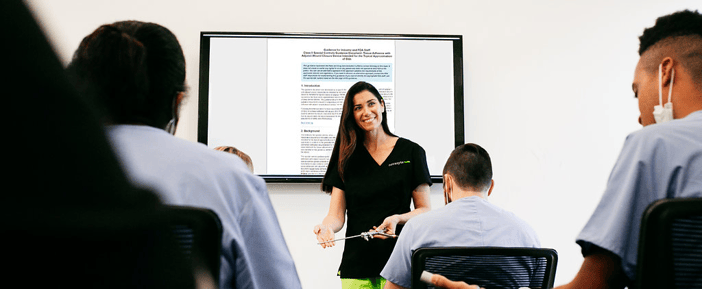 For many medtech manufacturers, commercializing products into a new healthcare facility brings a series of opportunities and challenges, including:
The need to provide proof of product efficacy and cost effectiveness,

The need to deliver new product into the facility quickly,

The need to align with facility leadership on the strategic direction to implement, and

The need to train the facility's end-users to support adoption.
Having partnered with many of these global medtech manufacturers, Novasyte has unique insights into a broad range of customer strategies from our 10-year history specializing in conversion strategy optimization in the medical device and diagnostic space.
Key Industry Trends
One of the evolving trends that Novasyte has witnessed taking place over the past five years is the shift away from decentralized product decision-making happening at the individual hospital level, to a centralized, value-based process at the system level - all of which is perceived to slow down pre-conversion activities.
Driven by an increased focus on product efficacy and cost effectiveness, this system centralization has led to an increase in the number of key stakeholders and divisions (including value analysis) involved in the decision-making activities, impacting the speed to convert.
Further, the emphasis for securing lower cost agreements appears to be driven by the following evolving trends:
IDN consolidation increasing independent buying power, and

A pressure to adopt a pay-for-performance financial model.
To drill into this evolving trend even further, it is important to understand who the key facility stakeholders today that help drive utilization and provide access for manufacturers.
Novasyte conducted a survey, administered in Q4 of 2017, that reflects the opinions of 40 business leaders who manage conversions for both hardware and disposable products in 14 of the largest, global medical device and diagnostic organizations. The participants, all Novasyte client partners, represent a cross-section of 32 divisions.
One of the findings from this report indicate:
The following are the key stakeholders that manufacturers identified help drive utilization and provide the necessary access to support a successful medical device conversion:

Interested in reading more about the industry trends and report findings?