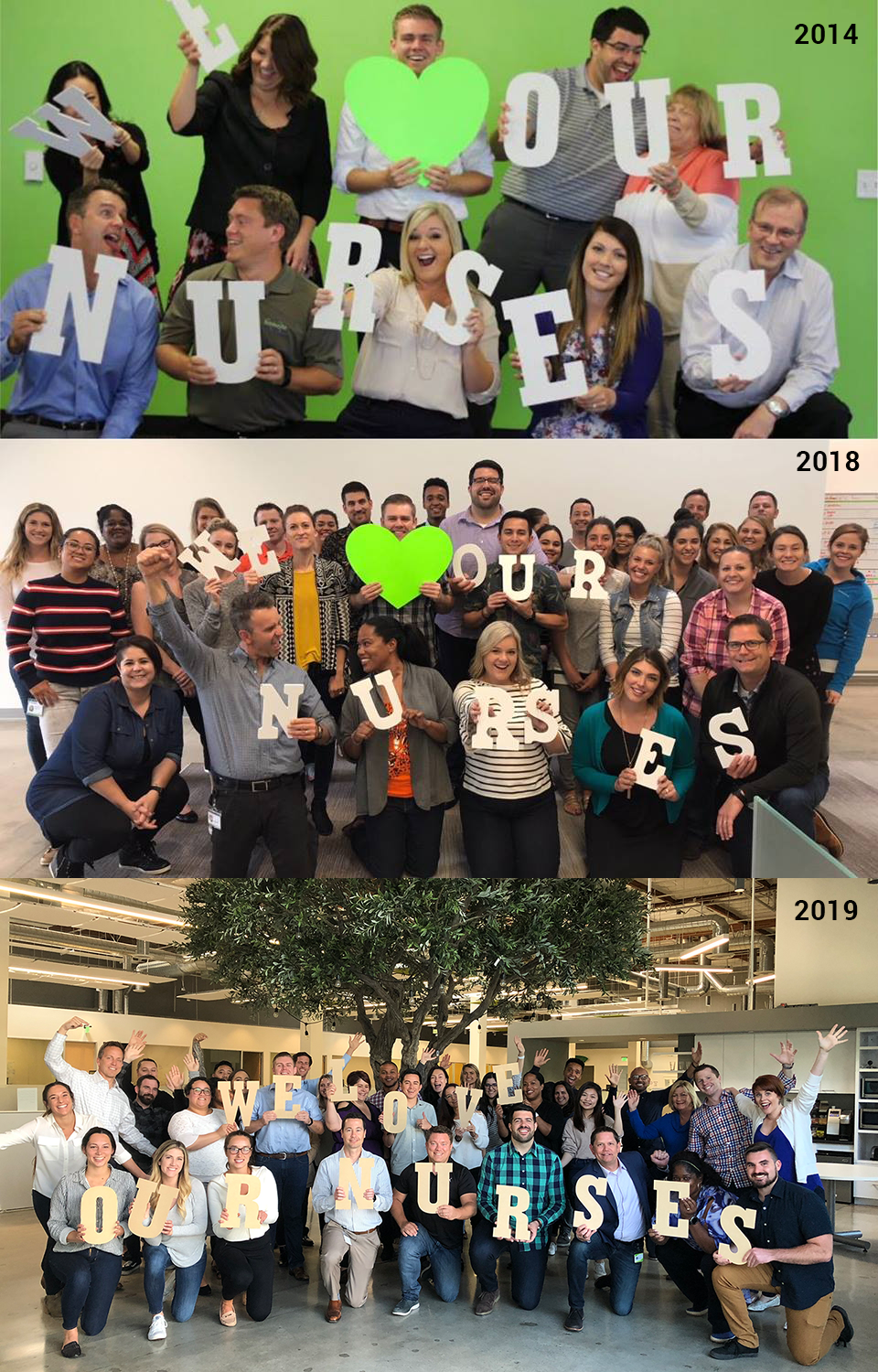 Our Novasyte Health corporate team came together to take a group photo and kick off our celebration of National Nurses Week 2019.
Since 1993, this week highlights the contributions of nurses in the healthcare industry. According to the American Nurses Association, "National Nurses Week is a time for everyone – individuals, employers, other health care professionals, community leaders, and nurses – to recognize the vast contributions and positive impact of America's 4 million registered nurses. Each year, the celebration ends on May 12, Florence Nightingale's birthday."
Below, members of our corporate team share their favorite experiences in working with and benefiting from nurses in our communities.