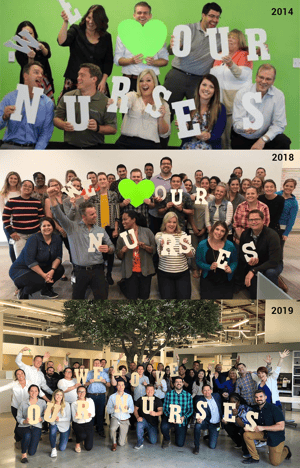 Our Novasyte Health corporate team came together to take a group photo and kick off our celebration of National Nurses Week 2019.
Since 1993, this week highlights the contributions of nurses in the healthcare industry. According to the American Nurses Association, "National Nurses Week is a time for everyone – individuals, employers, other health care professionals, community leaders, and nurses – to recognize the vast contributions and positive impact of America's 4 million registered nurses. Each year, the celebration ends on May 12, Florence Nightingale's birthday."
Below, members of our corporate team share their favorite experiences in working with and benefiting from nurses in our communities.
Alyssa Sanchez, Key Account Manager II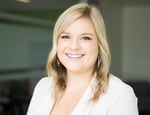 "When I was unexpectedly taken to the hospital in December 2017 for sudden chest pain, the nurses were the first to diagnose me. After running a number of tests in the ER, they were correct in their diagnosis and I was admitted to the hospital for surgery. Throughout my stay and recovery, they were always there and knew what I needed. Their knowledge, patience and ability to care for and comfort me during a scary time is something I will always remember. The job they do is not easy and I am grateful for them every day!"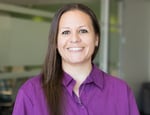 Amber Martin, Senior Corporate Scheduler
"[I value] their commitment to get a job done regardless of obstacles and to ensure their patients are taken care of regardless of the lengths of their shifts or how many other people they are taking care of at that time."
Andrew Fowble, Key Account Manager II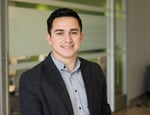 "I have many nurses in my family/group of friends and the consistency I find between all of them is their passion for their work and the people they serve. I value their pride in their work and service to their patients."
Annalisa Cracchiolo, Vendor Credentialing Specialist

"I value nurses by how passionate they are for their patients. When my aunt was in the hospital, there were many nurses who came by to check on her. They would always leave with a story from my aunt and she would have a big smile on her face. Not only do they care for their patients, but they listen and create a bond."
Charlotte Morello, Associate Director of Marketing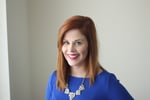 "Nurses provide comfort during our greatest moments of panic and fear. Thank you for always doing everything you can to educate, support and guide us. You are valued more than you will ever know!"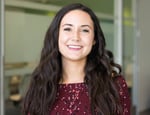 Chelsea Platt, Senior Human Resources Generalist
"I have so much respect and admiration for nurses! Their job requires patience, empathy, flexibility ... many characteristics that help them be successful in a field that has such a critical impact on how our communities operate."
David Healy, Account Representative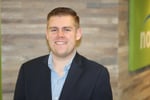 "I am fortunate enough to be married to a nurse! I can certainly appreciate all of the hard work that nurses do on a daily basis. Often times, nurses do not get enough credit for what they do. This week is a huge opportunity to thank them for helping save lives and provide quality patient care to our friends and loved ones."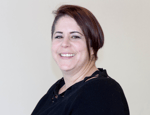 Elizabeth Sinatra, Payroll Specialist
"I had a great nurse that supported me when I had my daughter – she was caring and understanding and very helpful since I was full of emotions being a first time mom. I had the best experience because of her."
Haim Ore, Inside Sales Representative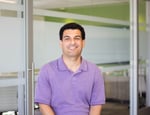 "When my wife had our baby boy, the nurse guided both of us on how to care for our newborn. It was special and significant experience for me since I had no clue and I needed that guidance."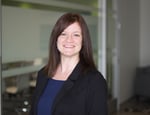 Jaimie Burke, Marketing Associate
"I respect the dedication, focus and passion nurses have for taking care of their patients. They make us feel comfortable in situations that may not always be easy to navigate."
Kati Turner, Account Executive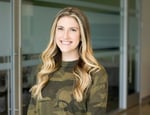 "I value their hard work and endless support for their patients as it takes a special person to care for others!"
Ketti Schenck, Account Executive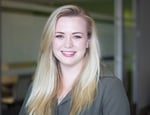 "I have seen firsthand the positive impact of nurses as the front line in patient health care, be that through direct bedside care or education by most of our teams. Nurses keep things running in the most difficult of times with compassion and grit!"
Nick Brooks, Inside Sales Representative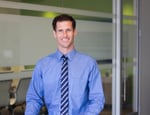 "My younger sister has been an ICU nurse for several years. I have been able to see her go from student, to nurse, to now a nurse with years of experience. I respect everything about her career and the steps it took to get where she is today. Nurses make a positive impact on their patients, but they also positively impact their family members. Thanks to all the great nurses out there. I greatly appreciate and respect your daily efforts!"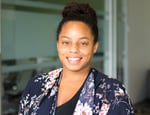 Odessa Woodburn, Travel and Expense Coordinator
"The thing I value most about nurses is that they are completely selfless. They are also forever giving and helping their patients on a daily basis, no matter the situation."
Ricky Martinez, Account Executive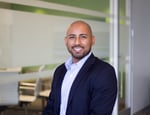 "What I value most about nurses is their ability to remain unfazed in a setting of utter chaos. I truly admire the concern and care they infuse when providing patient care."
Ryan Buchanan, Senior Healthcare Recruiter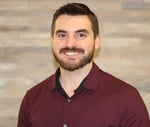 "Nursing is one of the few careers that inarguably helps people. They have an incredibly clear positive impact every day in their line of work. Their desire to keep people safe and make them well is inspiring."
Are you a nurse who is interested in joining the Novasyte Health family? Take a look at our available positions and apply today.