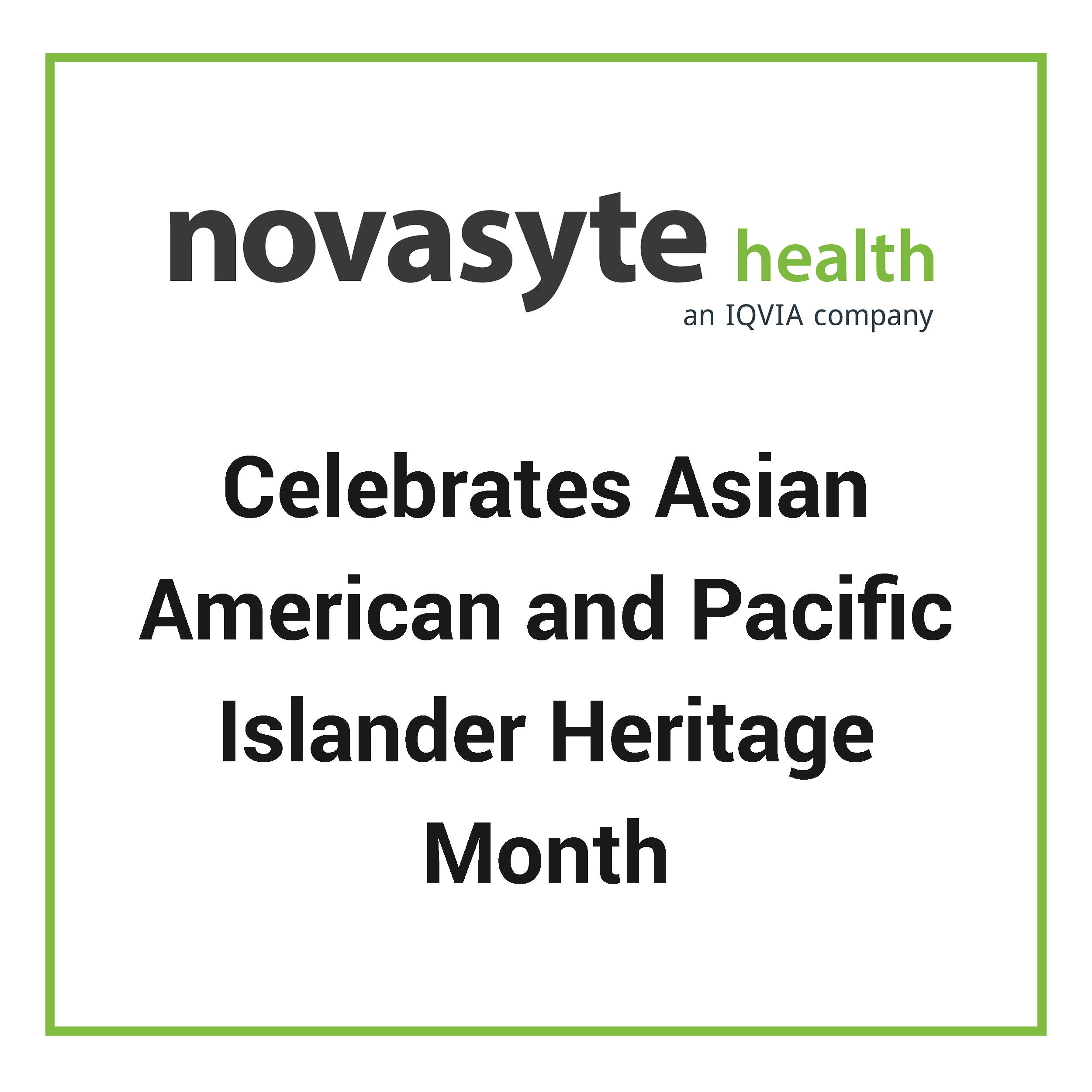 Here at Novasyte Health, an IQVIA™ company, we are proud to celebrate Asian American and Pacific Islander Heritage Month.
First celebrated for a week in 1979 and later extended to a month in 1990, the month of May was chosen as a tribute to the first Japanese immigrants who came to the U.S. on May 7, 1843 and to mark the completion of the transcontinental railroad on May 10, 1869.
Much of our country's history is shaped by immigrants from Asia and the Pacific, which includes all of the Asian continent and the Pacific islands of Melanesia (New Guinea, New Caledonia, Vanuatu, Fiji and the Solomon Islands), Micronesia (Marianas, Guam, Wake Island, Palau, Marshall Islands, Kiribati, Nauru and the Federated States of Micronesia) and Polynesia (New Zealand, Hawaiian Islands, Rotuma, Midway Islands, Samoa, American Samoa, Tonga, Tuvalu, Cook Islands, French Polynesia and Easter Island). This month is a reminder to recognize their achievements and contributions to America.