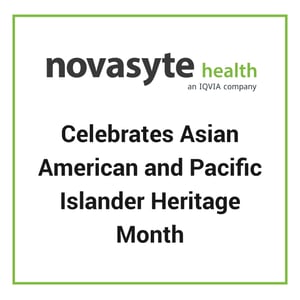 Here at Novasyte Health, an IQVIA™ company, we are proud to celebrate Asian American and Pacific Islander Heritage Month.
First celebrated for a week in 1979 and later extended to a month in 1990, the month of May was chosen as a tribute to the first Japanese immigrants who came to the U.S. on May 7, 1843 and to mark the completion of the transcontinental railroad on May 10, 1869.
Much of our country's history is shaped by immigrants from Asia and the Pacific, which includes all of the Asian continent and the Pacific islands of Melanesia (New Guinea, New Caledonia, Vanuatu, Fiji and the Solomon Islands), Micronesia (Marianas, Guam, Wake Island, Palau, Marshall Islands, Kiribati, Nauru and the Federated States of Micronesia) and Polynesia (New Zealand, Hawaiian Islands, Rotuma, Midway Islands, Samoa, American Samoa, Tonga, Tuvalu, Cook Islands, French Polynesia and Easter Island). This month is a reminder to recognize their achievements and contributions to America.
Below, we highlight three of our corporate team members who share some of their favorite parts of their culture and how we all can learn more.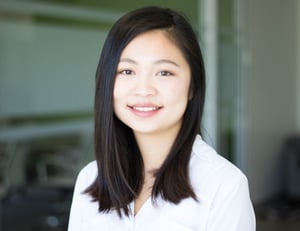 I was born and raised in China and moved to the U.S. to attend college and start a career. My parents still live in China and my sister lives in the Bay area.
What are your favorite memories of living in China?
Convenience; I could walk five minutes and go to the plaza, shop and eat.
What are your favorite family traditions?
We celebrate two holidays - Chinese New Year and Mid-Autumn Festival. We gather together and have dinner, including a hot pot and Mooncake. This also includes steamed fish - every Chinese family makes it. We steam the whole fish, with its bones, and take pieces off with chopsticks. Another favorite food I would eat with family is Dim sum. In restaurants, carts are filled with Dim sum and the waiters walk by tables so we can pick it up.
What are some fun facts about you/your culture?
In different parts of China, people speak various languages. I speak three languages
(Cantonese, Mandarin and
English
).
How can others learn more about your culture?
I would recommend learning more about the culture. It can be fun to watch Kung fu movies, such as
Ip Man
, since those represent Chinese history. Locally, people can visit China Town in Los Angeles.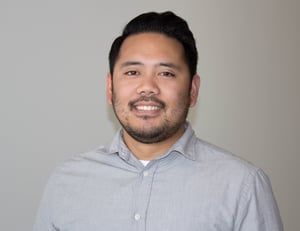 I was born in Chicago. My parents are originally from the Philippines. They came to the U.S. in the early 1980s and still live in Chicago. My two brothers and I live in San Diego County.
What are your favorite memories of living in Chicago?
The food (pizza, hot dogs) and the city itself. It is incredible to see all of the architecture and it is different than New York City - it's more relaxed.
What are your favorite family traditions?
We are big on family and celebrating birthdays and holidays. We try to get the entire group together, not just some of us. Food is something that brings us together. Some of my favorite dishes to share with family are Chicken Adobo and Nilaga.
What are some fun facts about you/your culture?
Outside of Novasyte Health, I am a DJ. I work with my brothers and cousins to bring Filipino awareness to the community by hosting a competition event known as a Boodle fight. A Boodle fight is a term that originates from the military, where everyone gathers together to eat a meal, regardless of rank. We have had four events already and the winners of each event come together and create a signature dish.
How can others learn more about your culture?
I would say to keep an open mind and try different foods. Whether that is Filipino food or Guamanian food - try not to stick to the normal.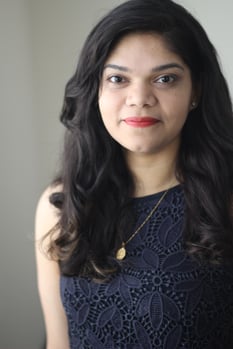 I was born and raised in India. I moved to the U.S. to pursue my education and a career.
What are your favorite memories of living in India?
Family and food - all of my favorite people are in India. My city is similar to Southern California - there are no beaches but it is tropical, an IT hub and a big city that everyone comes to visit. I grew up in a joint-family house and I loved having everyone together. Our house was the headquarters for the Summer - my cousins and family would all come and stay with us.
What are your favorite family traditions?
We would eat out a lot together. There is so much delicious food, such as
Chaat
, which is available throughout the year. You can get it from a stand (like a hot dog stand in the U.S.). There are different versions of Chaat depending on where you are from in India. We would also eat
Dosa
, which is like a crepe.
What are some fun facts about you/your culture?
We celebrate Festivals (a name for holidays) as a family. They include rituals that are not religious but are cultural. All festivals are associated with food. Each state in India is its own country and there are 40 different languages to speak. I speak four languages (Hindi, Kannada, Telugu and English).
How can others learn more about your culture?
My family and I would watch many movies together, which is a good place to start. Some of my favorites are the Bollywood-style theatrical dramas. I would recommend watching Dilwale Dulhania Le Jayenge, which is India's longest-running movie.
How else can you celebrate this month? Check out your local area for events that host Asian-American speakers, cultural performances, traditional foods and more. Below are three things that all of us can do to learn more about these cultures and raise more awareness:
Enjoy delicious food at an Asian restaurant and talk to the owners. Take time to hear about their stories, obstacles they faced while building their business and learn the cultural significance of some food traditions.
Read a book by an Asian American author. Each author's writing reflects their unique life perspective, no matter the genre.
Share with someone that May is recognized as Asian American and Pacific Islander Month. This is a simple way to generate awareness and loop someone into the celebration.