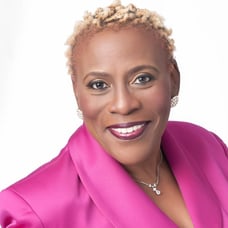 At Novasyte, we are always looking for ways to connect with our hard working consultants throughout the US and Canada. It was a pleasure reading all of the stories and unique experiences shared over the past month.
Thank you to everyone who took the time to submit their stories, and congratulations to our September Consultant Story Spotlight winner, Janice Freel.
Janice has been with Novasyte for nearly two years and it's easy to say that the team was moved by her story. Learn more about her inspirational experience below.
"It was late evening when I walked onto a unit to present an inservice," said Janice. "The atmosphere was charged. Code blue resounded over the intercom as nursing staff rushed the hallway with emergency equipment."
"Weeping family members huddled helplessly in despair among the maze of mass mania. In an effort to console them, I asked if I could send positive thoughts and energy to them and their loved one. Without hesitation, they consented. Before I could finish, the operator announced, 'code blue all clear.' Within minutes, the attending physician reported the resuscitation was successful. The family expressed gratitude for the support offered in a time of great need. I felt honored and I humbly appreciated being available to offer support to the family while the staff focused on the emergent needs of the patient. I have always believed in a holistic approach to providing care (body, soul and spirit), and this experience is one that I will not forget for years to come."
If you are interested in submitting your inspiring Novasyte story for our October feature, you can share it via the button below. Monthly winners will receive a thank you gift card.