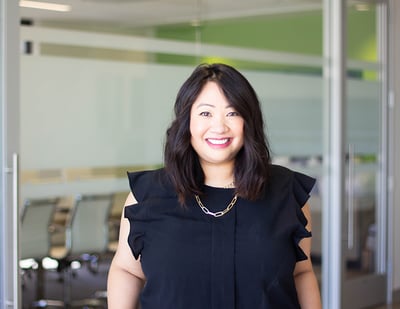 Novasyte Health, an IQVIA™ company, is proud to welcome its newest member of the corporate team, Vanessa Whitaker, who officially started her role as Senior HR Generalist in early August 2020.
Learn more about Vanessa with her Q&A session below.
"Why did you decide to join the Novasyte team?"
I believe the best place for me to advance my career is with a stable and well-respected company. Novasyte is known for its culture and its mission and has a history of providing its employees with a happy yet challenging work environment. I want to be part of a company where I can continue to use and expand my skills and knowledge of this industry.
"What do you hope to contribute to our growing organization?"
My previous work experience includes innovation in different areas, including strategies for more effective teamwork. At my previous company, I devised strategies for improving teamwork and communication among team members. I hope to contribute my ideas from my previous job and my general passion for innovation while keeping a positive work environment.
"Where are you from originally?"
Los Angeles, CA
"Who inspires you?"
I find inspiration in a variety of people and things, but I would have to say that the person who has most greatly inspired me has been my mother. She has overcome many hardships throughout her life and has worked really hard to make a better life for her and the family.
"Where is your favorite place in the world?"
There are too many to count, but some of my favorite countries to travel to are Egypt, Switzerland, Laos and Ireland.
"What was the best concert you have ever attended?"
It wasn't necessarily a concert, but I had a chance to attend the American Music Awards one year and it was awesome!
"What is a fun fact about you?"
I've visited five out of seven continents and 31 countries within.
--
Looking for a new career? Join our team by applying for one of our latest job openings today.
-------------------------