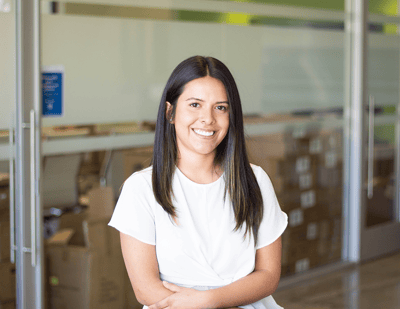 Novasyte Health, an IQVIA™ company, is proud to welcome its newest member of the corporate team, Valeria Ruiz, who officially started her role as Account Executive in April 2021.
Learn more about Valeria with her Q&A session below.
"Why did you decide to join the Novasyte team?"
I decided to join Novasyte because I wanted to have the opportunity to make a positive and lasting social impact while being able to work amongst a community of motivated and supportive people.
"What do you hope to contribute to our growing organization?"
I hope to contribute to the productivity of the team and to be a valuable resource for continuing to better our client relationships.
"Where are you from originally?"
Palm Springs, CA
"Who inspires you?"
My family inspires me. I would not be who I am if it were not for their unconditional love and continuous support.
"Where is your favorite place in the world?"
At my grandparents house in Sinaloa, Mexico
"What was the best concert you have ever attended?"
Guns N' Roses at Coachella
"What is a fun fact about you?"
My family owns a shrimp farm in Mexico.
--
Join the Novasyte Health team by applying for one of our latest openings today.
-------------------------