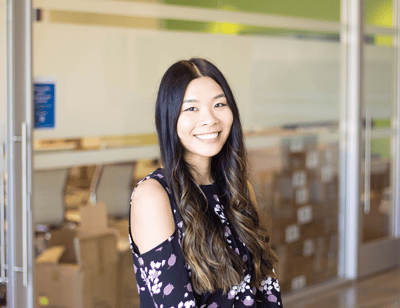 Novasyte Health, an IQVIA™ company, is proud to welcome its newest member of the corporate team, Shanon Khounborine, who officially started her role as Healthcare Recruiter in March 2021.
Learn more about Shanon with her Q&A session below.
"Why did you decide to join the Novasyte team?"
I knew a couple people from my MBA program that worked at Novasyte (shoutout Alyssa and Annalisa) and they raved about the company culture, teamwork and the endless opportunities at Novasyte. Those are all attributes I wanted in a workplace so needless to say, I am so excited to be here!
"What do you hope to contribute to our growing organization?"
I hope to bring to Novasyte my drive for success, hardworking mentality and sarcastic humor all while making a positive impact.
"Where are you from originally?"
San Diego, CA
"Who inspires you?"
My parents inspire me as they have always demonstrated what hard work is. They have always pushed me to be the best that I can be and without their support, I would not be where I am today.
"Where is your favorite place in the world?"
Definitely Laos; Please look up the Blue Lagoon and the Kuang Si Waterfall when you get a chance!
"What was the best concert you have ever attended?"
Life is Beautiful Festival 2019 in Las Vegas
"What is a fun fact about you?"
I won more than $5,000 in prizes from the Ellen Show.
--
Looking for a new career? Apply today to join the Novasyte Health team!
-------------------------