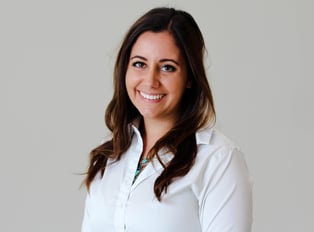 Novasyte is proud to welcome its newest member of the corporate team, Sam Elbaz, who officially started in her role of Marketing Content Specialist on Monday, November 6.
Learn more about Sam with her Q&A session below.
"Why did you decide to join the Novasyte team?"
I decided to join Novasyte because the company is in an exciting stage of rapid growth, and I was honored to have an opportunity to be a part of it. Additionally, the office culture and collaborative work were exactly what I was searching for.
"Where were you working prior to Novasyte?"
Prior to working at Novasyte, I was the Digital Media Coordinator at Toyota Carlsbad, responsible for handling all digital marketing efforts for the company and promoting Toyota USA marketing content.
"What do you hope to be able to contribute to our growing organization?"
I'm hoping to carry over my accumulating marketing knowledge and adapt it to the med-tech field, under the guidance and mentorship of my peers and Marketing Manager, Charlotte Morello.
"Where are you from originally?"
I was born and raised in San Diego, CA, and after moving to Pittsburgh, PA for school, I am happy to be close to the ocean again.
"Who inspires you?"
My parents' complementary traits serve as constant inspiration of what I strive to hold in life. My father works logically, generously, and analytically, while my mother works proactively, persistently, and energetically. Together the two make intelligent decisions and build lasting relationships, which I aim to achieve in my life as well.
"Where is your favorite place in the world?"
Paris, France for the beauty, the culture, the fashion, the food. My family lives in France, so visiting them is incredibly special.
"What was the best concert you have ever attended?"
Florence + the Machine played a free, impromptu concert under the Brooklyn Bridge and it was everything and more. Finding the venue, making my way to the front row, and listening to freshly debuted music were all a part of an amazing experience.
"What is a fun fact about you?"
I have been skydiving twice and bungee jumping once, and bungee jumping was much more terrifying!
-------------------------
Learn more about Sam on LinkedIn.