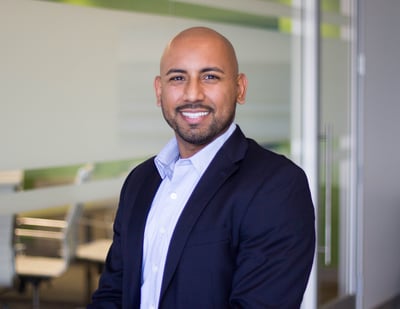 Novasyte Health, an IQVIA™ company, is proud to welcome its newest member of the corporate team, Ricky Martinez, who officially started his role as Account Executive in late March 2019.
Learn more about Ricky with his Q&A session below.
"Why did you decide to join the Novasyte team?"
I was enamored with the opportunity to learn/develop different skills that should translate into desired growth.
"Before starting at Novasyte, where did you work?"
Nino Blanco Foods
"What do you hope to contribute to our growing organization?"
I am going to do my best to provide a winning attitude, relentless effort and endless support wherever needed.
"Where are you from originally?"
Oceanside, California
"Who inspires you?"
My friends and family truly make me want to give my best.
"Where is your favorite place in the world?"
The basketball court :)
"What was the best concert you have ever attended?"
Kid Cudi in Seattle, WA or maybe it was Kendrick Lamar at The Observatory in Santa Ana
"What is a fun fact about you?"
For the three years I lived in Minot, ND, I went to school to attain my BS in Management and International Business and my MS in Management, while also competing on the men's basketball team. Unfortunately, I did not drill any oil.
-------------------------