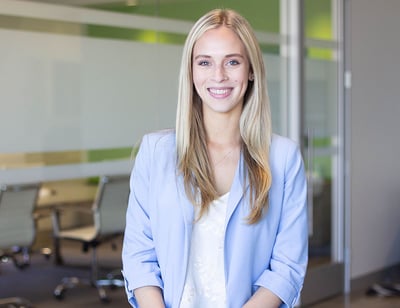 Novasyte Health, an IQVIA™ company, is proud to welcome its newest member of the corporate team, Nicolette Selby, who officially started her role as Account Executive in late February 2020.
Learn more about Nicolette with her Q&A session below.
"Why did you decide to join the Novasyte team?"
I was looking to get into more of a management role. I also love the company culture here!
"What do you hope to contribute to our growing organization?"
My drive and passion for customer satisfaction!
"Where are you from originally?"
Santa Rosa, CA
"Who inspires you?"
My mom inspires me because she is incredibly hard working and is always pushing me to be the best version of myself!
"Where is your favorite place in the world?"
Florence, Italy
"What was the best concert you have ever attended?"
Taylor Swift
"What is a fun fact about you?"
I have five half-siblings.
--
Ready to start a new career with Novasyte Health? Check out our latest job openings and apply today!
-------------------------