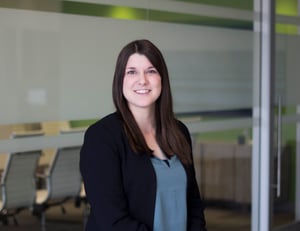 Novasyte is proud to welcome its newest member of the corporate team, Nadja Hale, who officially started her role as Healthcare Recruiter in late February 2019.
Learn more about Nadja with her Q&A session below.
"Why did you decide to join the Novasyte team?"
I do believe happiness begins at work. Everyone I met during the interview process was very welcoming and seemed happy. That's why I was excited to accept the offer to work at Novasyte.
"Before starting at Novasyte, where did you work?"
Prior to Novasyte, I was working as an assistant at a law firm.
"What do you hope to contribute to our growing organization?"
I hope I can be a good team player and use my dedication and ability to work hard to make a positive impact here at Novasyte.
"Where are you from originally?"
Switzerland
"Who inspires you?"
My grandmother, who cannot read or write but still was able to build a successful business
"Where is your favorite place in the world?"
Reykjavik, Iceland
"What was the best concert you have ever attended?"
I saw Lady Gaga at a small piano bar before she was famous.
"What is a fun fact about you?"
I have a small, 14-pound dog named Max and I spend more money on his food than on my own.
-------------------------