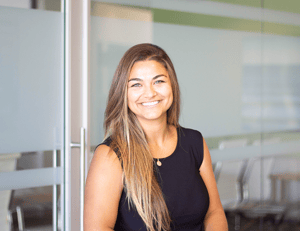 Novasyte Health, an IQVIA™ company, is proud to welcome its newest member of the corporate team, Mikayla Buss, who officially started her role as Corporate Scheduler in late September 2019.
Learn more about Mikayla with her Q&A session below.
"Why did you decide to join the Novasyte team?"
I love the positive work culture and opportunity for growth.
"What do you hope to contribute to our growing organization?"
I hope that I can add to the positive work environment and provide effective communication within my teams.
"Where are you from originally?"
Westlake Village, CA
"Who inspires you?"
Ruth Bader Ginsburg inspires me to be persistent and never give up. Ginsburg has spent her career facing gender discrimination but did not let that stop her. As the second female justice in the Supreme Court, Ginsburg has played a pivotal role in fighting for gender equality.
"Where is your favorite place in the world?"
New Zealand
"What was the best concert you have ever attended?"
Rolling Stones
"What is a fun fact about you?"
I grew up on an alpaca ranch.
--
Ready to start a career with Novasyte Health, an IQVIA™ company? Apply today to join the team!
-------------------------