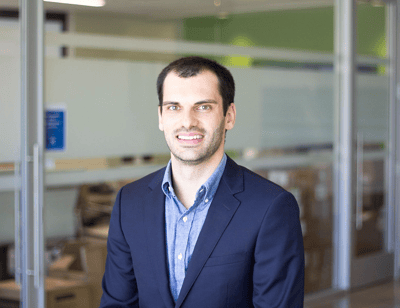 Novasyte Health, an IQVIA™ company, is proud to welcome its newest member of the corporate team, Michael Limongi, who officially started his role as Recall Project Manager in May 2021.
Learn more about Michael with his Q&A session below.
"Why did you decide to join the Novasyte team?"
I wanted to have a bigger role in the life science industry. I wanted to be a part of a team where I would be valued, respected and where my knowledge and experience would be helpful. I also wanted to have a role that gave me the opportunity to grow and succeed.
"What do you hope to contribute to our growing organization?"
I hope to help grow the organization to an international level and to help those around me succeed and grow. I want to make a difference in our processes and services that we provide. I see myself working at Novasyte long-term and hopefully, helping to create a Project Management Office.
"Where are you from originally?"
I am originally from France. I was born and raised outside of Paris and I grew up in Seattle, Washington. My family is from the south of France.
"Who inspires you?"
My parents and sisters inspire me the most. My parents inspire me by teaching me the values of respect, honesty and that hard work pays off. My sisters inspire me by always reminding me to see the good in people and situations and not to take life too seriously.
"Where is your favorite place in the world?"
I would say my favorite places are Barcelona, Alaska and the island of Corsica.
"What was the best concert you have ever attended?"
The best concert I have attended was Ludacris during my freshman year of college.
"What is a fun fact about you?"
A fun fact about me is that English is my second language.
--
Novasyte Health is now hiring! Apply today to join our team.
-------------------------