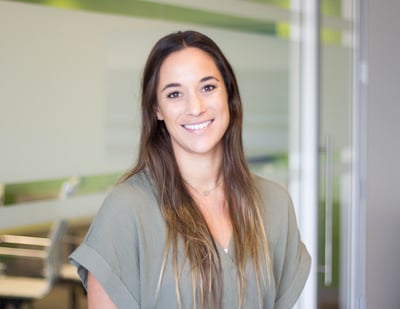 Novasyte Health, an IQVIA™ company, is proud to welcome its newest member of the corporate team, Mary Harrah, who officially started her role as Account Executive in late March 2019.
Learn more about Mary with her Q&A session below.
"Why did you decide to join the Novasyte team?"
Novasyte offers an amazing work culture with great opportunities for personal and professional growth!
"What do you hope to contribute to our growing organization?"
Quality hard work, motivation and good team energy as the company continues to grow
"Where are you from originally?"
Solana Beach, California

"Who inspires you?"
My parents have always inspired me to be hardworking, kind and respectable. Each of my brothers strive for success in their own unique way and have found a passion in life that they are driven to pursue. All of them have helped me become the person I am and continue to inspire me to be better every day!
"Where is your favorite place in the world?"
Home
"What was the best concert you have ever attended?"
An 80's cover band at a private function
"What is a fun fact about you?"
I'm a certified scuba diver.
-------------------------