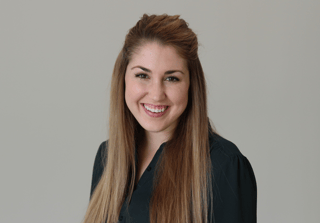 Novasyte is proud to welcome its newest member of the corporate team, Marissa Baker, who officially started in her role of Corporate Scheduler on Tuesday, November 28.

Learn more about Marissa with her Q&A session below.

"Why did you decide to join the Novasyte team?"

I decided to join the Novasyte team because of the great company culture and to be a part of a rapidly growing company.


"Where were you working prior to Novasyte?"

Prior to Novasyte, I was working at one of the Marriott hotels as an Event Specialist.




"What do you hope to be able to contribute to our growing organization?"

I'm hoping to bring some of my past hospitality experiences and knowledge to Novasyte to help our company continue to grow.

"Where are you from originally?"

I have been living in North County San Diego since I was 3 years old.

"Who inspires you?"

My mom inspires me with her positive outlook to simply enjoy life.

"Where is your favorite place in the world?"

My favorite place in the world is Paris, France. I can't even begin to describe what makes the city so special.

"What was the best concert you have ever attended?"

The best concert I have ever attended is Chase Rice in Huntington Beach. The best concerts are ones that take place on the beach!

"What is a fun fact about you?"

I celebrated my last birthday hiking and bathing with elephants! They LOVE to eat cucumbers!

-------------------------

Learn more about Marissa on LinkedIn.