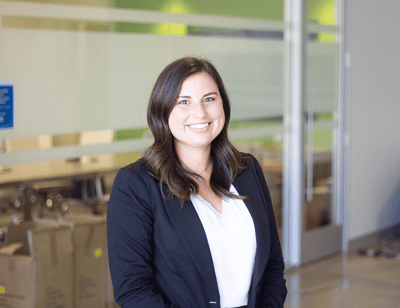 Novasyte Health, an IQVIA™ company, is proud to welcome its newest member of the corporate team, Lauren Wimsatt, who officially started her role as Account Executive in July 2021.
Learn more about Lauren with her Q&A session below.
"Why did you decide to join the Novasyte team?"
I decided to join Novasyte because of the culture and support their team has to offer. I knew Kati Turner prior to working here. After speaking with her about the Account Executive position, I fell in love with the job and the company. Novasyte is a company I see myself growing a career with long term.
"What do you hope to contribute to our growing organization?"
I hope I can contribute to growing the field service division of the company.
"Where are you from originally?"
I was born and raised in Southern California.
"Who inspires you?"
My mother is my inspiration! She is a motivated, hard-working single mother. Raising my brother and I on her own, she showed us what it was like to be a successful career woman who also put her children first.
"Where is your favorite place in the world?"
My favorite place in the world would be a tie between Italy and Greece. They are beautiful countries with unique cultures and delicious food. I could spend days relaxing on their scenic coastlines and exploring their historic towns.
"What was the best concert you have ever attended?"
My favorite concert I ever attended was a Billy Currington concert on the beach.
"What is a fun fact about you?"
I have a one year old Boston Terrier puppy named Benny.
--
We're hiring! Apply today to join our team.
-------------------------