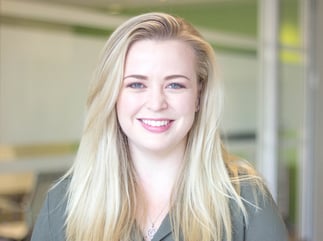 Novasyte is proud to welcome its newest member of the corporate team, Ketti Schenck, who officially started her role of Account Executive on October 22, 2018.
Learn more about Ketti with her Q&A session below.
"Why did you decide to join the Novasyte team?"
I first learned about the company a few years ago when I met Tim and Todd at a career fair at San Diego State University. I have always been interested in the medical technology industry. I am excited to join such a vibrant company that allows me to gain hands-on management experience.
"Where were you working prior to Novasyte?"
I was a Senior Claims Examiner in the GEICO Claims Department.
"What do you hope to be able to contribute to our growing organization?"
I hope to channel my academic and professional background in management and customer service into a rapidly growing company and a stellar team of consultants working throughout the country!
"Where are you from originally?"
San Diego, CA
"Who inspires you?"
My family and fiance!
"Where is your favorite place in the world?"
Lipari, Italy
"What was the best concert you have ever attended?"
Muse
"What is a fun fact about you?"
I lived in Sicily, Italy, for three years as a kid while my father was deployed with my military family.
-------------------------