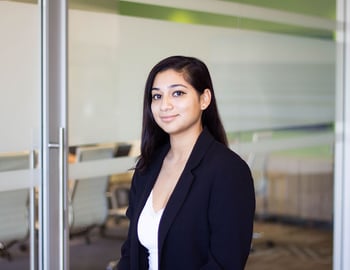 Novasyte Health, an IQVIA™ company, is proud to welcome its newest member of the corporate team, Karina Herrera, who officially started her role as Corporate Scheduler in early December 2019.
Learn more about Karina with her Q&A session below.
"Why did you decide to join the Novasyte team?"
The culture and supportive leadership team
"What do you hope to contribute to our growing organization?"
I hope I can help contribute to our company's success and goals for this coming new year by effectively and efficiently scheduling our consultants.
"Where are you from originally?"
I have been in North County all my life and I love it here.
"Who inspires you?"
My family; I love hearing stories about them and how life was for them growing up.
"Where is your favorite place in the world?"
Anywhere with delicious food and drinks
"What was the best concert you have ever attended?"
I went with my sister, cousins, mom and aunts to see a Spanish rock band called Mana. It was a blast.
"What is a fun fact about you?"
I am obsessed with The Nightmare Before Christmas because it has my two favorite holidays mixed together.
--
Novasyte Health is hiring! Apply for one of our available listings and join our team.
-------------------------