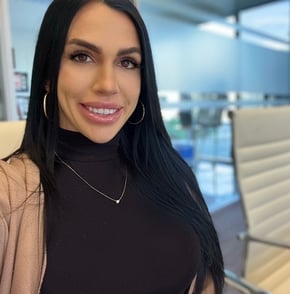 Novasyte Health, an IQVIA™ company, is proud to welcome its newest member of the corporate team, Julia Helewski, who officially started her role as Healthcare Recruiter in February 2022.
Learn more about Julia with her Q&A session below.
"Why did you decide to join the Novasyte team?"
I joined Novasyte because I wanted to be with a company that I can grow with on a personal and professional level.
"What do you hope to contribute to our growing organization?"
I hope to contribute my skills and personable attitude toward Novasyte.
"Where are you from originally?"
I am San Diego born and raised.
"Who inspires you?"
My father inspired me the most. He passed away a few years ago but he inspired me the most because he was such a hard worker but always had a smile on his face. He was definitely the life of the party!
"Where is your favorite place in the world?"
Unfortunately I have not traveled much but I hope to soon. As of now, my favorite place to be would be on a tropical beach.
"What was the best concert you have ever attended?"
The best concert I ever attended was KISS!
"What is a fun fact about you?"
I am a really good baker.
--
Novasyte Health is hiring! Apply today to join the team.
-------------------------