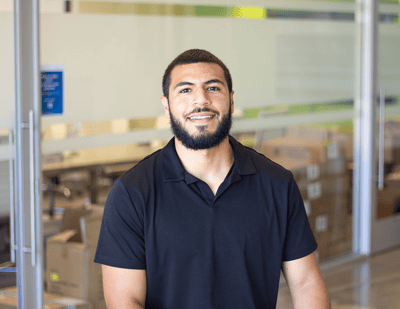 Novasyte Health, an IQVIA™ company, is proud to welcome its newest member of the corporate team, Joshua Toribio, who officially started his role as Healthcare Recruiter in July 2021.
Learn more about Joshua with his Q&A session below.
"Why did you decide to join the Novasyte team?"
I was happy with the opportunity to work remotely and also knowing that the company planned on possibly going hybrid at some point.
"What do you hope to contribute to our growing organization?"
I hope to bring a positive outlook and energy to the team. I also hope to bring some leadership qualities in addition to being coachable to learn what it takes to do my job in the best way possible.
"Where are you from originally?"
I'm originally from Paramus, New Jersey.
"Who inspires you?"
I'm inspired by Sir Alex Ferguson, former manager of Manchester United Football Club. His overall club, team and individual player management is unmatched based on the amount of trophies and success he has had on and off of the field.
"Where is your favorite place in the world?"
My favorite place in the world is where my family is, although I'm not afraid to explore.
"What was the best concert you have ever attended?"
The best concert I've ever attended was held by a rap artist named Smino in Brooklyn, New York.
"What is a fun fact about you?"
I've traveled to nine different countries and played soccer with a team in three of them.
--
Looking for a new career? Join the Novasyte Health team by applying for one of our latest openings today.
-------------------------