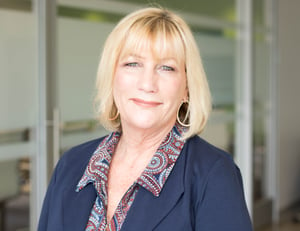 Novasyte is proud to welcome its newest member of the corporate team, Jody Cook, who officially started in her role of Payroll Administrator on Monday, June 4th.
Learn more about Jody with her Q&A session below.
"Why did you decide to join the Novasyte team?"
After researching the history of the company and seeing the recent growth and awesome culture, I felt this was the perfect fit. Novasyte is exactly what I was looking for in a new employment opportunity.
"Where were you working prior to Novasyte?"
I worked for Kratos Defense and Security Systems for six and a half years prior to joining the Novasyte team.
"What do you hope to be able to contribute to our growing organization?"
I hoping my 20 plus years of payroll experience will help streamline some of the payroll processes and procedures.
"Where are you from originally?"
I'm a San Diego native, born and raised in Encinitas.
"Who inspires you?"
Currently, my 17-year-old granddaughter is my biggest inspiration! She just graduated high school and is off to Cal Poly San Luis Obispo to study for her dream career of becoming a veterinarian. She's an amazing young lady, and she has continually amazed our family in her many accomplishments!
"Where is your favorite place in the world?"
My favorite place in the world is my home... it's where the heart is!
"What was the best concert you have ever attended?"
The most fantastic concert I ever attended was, without question, Prince!
"What is a fun fact about you?"
A fun fact about me is that I'm a terrible golfer!
-------------------------