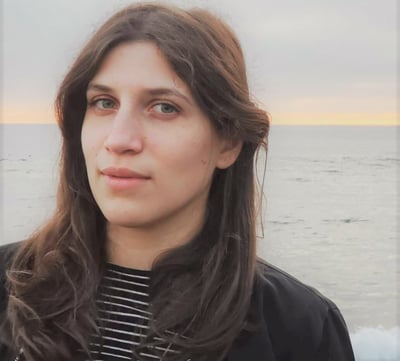 Novasyte Health, an IQVIA™ company, is proud to welcome its newest member of the corporate team, Ilaria Russo, who officially started her role as Client Services Representative in September 2021.
Learn more about Ilaria with her Q&A session below.
"Why did you decide to join the Novasyte team?"
I joined because of Novasyte's great reputation in providing services in the MedTech industry. After meeting the team I would be working with and interviewing with the supervisors, I knew it would be an environment I would be proud and happy to work in. Also, I love the idea of helping others!
"What do you hope to contribute to our growing organization?"
I hope to bring my expertise in great customer service and willingness to go above and beyond in making sure everything runs smoothly.
"Where are you from originally?"
I was born and raised in the Naples area of Italy; my city's name is Castellammare di Stabia. I moved to California when I was about 15 years old.
"Who inspires you?"
My step-mother inspires me because she taught me to strive for greatness, be patient and to think outside the box. In addition, she has always been there for me and my siblings to help through some rough and happy times.
"Where is your favorite place in the world?"
My favorite place is the Coast of Amalfi in Italy because I have a lot of fond memories of spending the summers there with my family.
"What was the best concert you have ever attended?"
It was more than a concert, I would say music festival, which was Coachella. I really enjoyed the variety of music and the art installations.
"What is a fun fact about you?"
I am an animal lover. Besides my cat and dog, I used to have a fancy leopard gecko as a pet.
--
We're hiring! Apply today to join the Novasyte Health team.
-------------------------