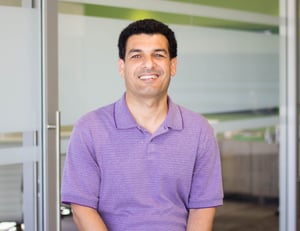 Novasyte Health, an IQVIA™ company, is proud to welcome its newest member of the corporate team, Haim Ore, who officially started his role as Inside Sales Representative in April 2019.
Learn more about Haim with his Q&A session below.
"Why did you decide to join the Novasyte team?"
I was looking to get into the MedTech field with a good company.
"What do you hope to contribute to our growing organization?"
My positive attitude and ability to accomplish tasks
"Where are you from originally?"
Israel

"Who inspires you?"
I admire Mahatma Gandhi's leadership style and commitment to resolving conflicts in a peaceful manner.
"Where is your favorite place in the world?"
Costa Rica
"What was the best concert you have ever attended?"
Jason Mraz
"What is a fun fact about you?"
I can dance Salsa and other Latin styles.
-------------------------