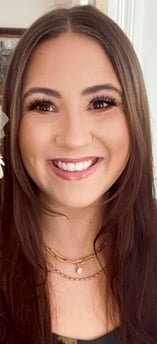 Novasyte Health, an IQVIA™ company, is proud to welcome its newest member of the corporate team, Elle Hunt, who officially started her role as Onboarding Specialist in January 2022.
Learn more about Elle with her Q&A session below.
"Why did you decide to join the Novasyte team?"
I got an offer to join the Novasyte team and I felt like I could have a great balance. Even in the interview process, I already felt trusted to hold myself accountable for my work and trust in myself to do a good job. It was a quick and easy decision to accept the offer to work here.
"What do you hope to contribute to our growing organization?"
Once I learn my role and the ins and outs, I would like to find challenges and problem areas and really use my problem solving skills to help make positive changes where they are needed.
"Where are you from originally?"
I was born and raised in North Carolina.
"Who inspires you?"
My daughter! She's been raised in some of the craziest years I have ever experienced in my lifetime. She may not know better but she just puts a light on every dark or dim situation and it helps me find so many more glass half-full situations in my life.
"Where is your favorite place in the world?"
Utah! I've been twice and every time I go, it feels like I'm on another planet.
"What was the best concert you have ever attended?"
The 88
"What is a fun fact about you?"
I have driven across the United States twice.
--
We're hiring! Apply to join the Novasyte Health team today.
-------------------------