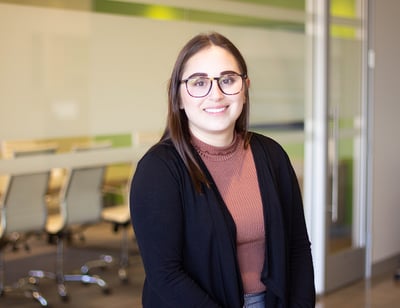 Novasyte Health, an IQVIA™ company, is proud to welcome its newest member of the corporate team, Elizabeth Crawford, who officially started her role as Travel and Expense Specialist in early February 2020.
Learn more about Elizabeth with her Q&A session below.
"Why did you decide to join the Novasyte team?"
I've been on the hunt for a company that has the best environment to work in and when I interviewed for this position, I knew right away this was going to be a perfect fit!
"What do you hope to contribute to our growing organization?"
I hope to provide positive feedback and be an employee who is willing to go above and beyond!
"Where are you from originally?"
San Marcos, CA
"Who inspires you?"
My mom; she inspires me to be the best woman I can be!
"Where is your favorite place in the world?"
At home with my cats
"What was the best concert you have ever attended?"
Only the best concert a 10 year old can go to - NSYNC!
"What is a fun fact about you?"
I am OBSESSED with Disneyland and will go any chance I can!
--
Novasyte Health, an IQVIA™ company is hiring! Apply today to join our team!
-------------------------