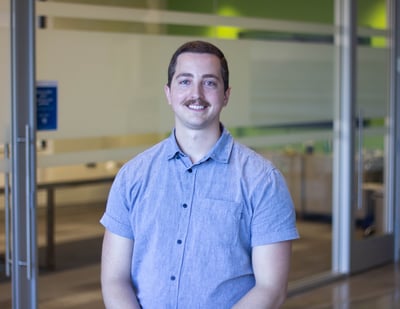 Novasyte Health, an IQVIA™ company, is proud to welcome its newest member of the corporate team, Dakota Lattimore, who officially started his role as Vendor Credentialing Specialist in October 2021.
Learn more about Dakota with his Q&A session below.
"Why did you decide to join the Novasyte team?"
My family had recently moved from Texas and I was introduced to the company by Andrew Fowble.
"What do you hope to contribute to our growing organization?"
I hope to influence and motivate my team to bring the best part of themselves for the company.
"Where are you from originally?"
Frisco, Texas
"Who inspires you?"
My children inspire me to develop myself and create a future for our family.
"Where is your favorite place in the world?"
My favorite place is the beach.
"What was the best concert you have ever attended?"
Midland
"What is a fun fact about you?"
I love to go camping or hiking outdoors.
--
Novasyte Health is now hiring! Apply today to join our team.
-------------------------