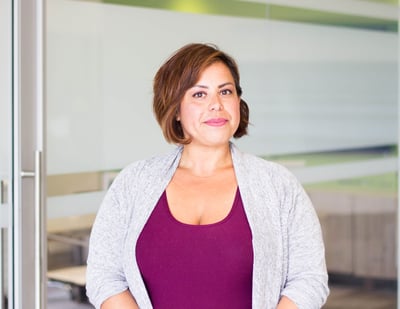 Novasyte Health, an IQVIA™ company, is proud to welcome its newest member of the corporate team, Christy Ramos, who officially started her role as Corporate Scheduler in August 2019.
Learn more about Christy with her Q&A session below.
"Why did you decide to join the Novasyte team?"
I wanted to join a company with so many opportunities for growth. I also wanted to work for a company where they value their employees.
"What do you hope to contribute to our growing organization?"
I hope to communicate effectively my vision and ideas and help contribute to my team's ideas and visions, as well.
"Where are you from originally?"
San Jose, CA

"Who inspires you?"
My Aunt
"Where is your favorite place in the world?"
Anywhere with my daughters
"What was the best concert you have ever attended?"
Paul McCartney
"What is a fun fact about you?"
I have been a certified Zumba Instructor for more than seven years.
--
Are you looking for a new career? Take a look at our latest job openings and apply to join the Novasyte Health team!
-------------------------