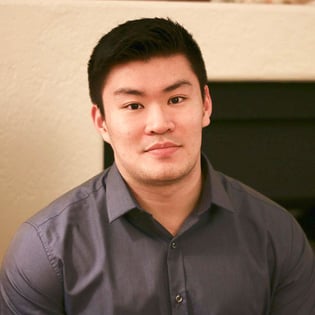 Novasyte Health, an IQVIA™ company, is proud to welcome its newest member of the corporate team, Christopher Chang, who officially started his role as Sales Analyst in January 2021.
Learn more about Christopher with his Q&A session below.
"Why did you decide to join the Novasyte team?"
I wanted to be part of a growing organization that cultivates its employees. I believe there are many learning opportunities as well as challenges ahead, and I can't wait!
"What do you hope to contribute to our growing organization?"
I believe my passion to learn and improve will allow me to make an impact and contribute to Novasyte's business revenue goals.
"Where are you from originally?"
I grew up in Upstate New York by the Finger Lakes. I went to school in Illinois and worked in Chicago for a few years before I moved to San Diego.
"Who inspires you?"
My parents inspire me. I always turn to them when I have questions or need advice in life. I'm inspired by their work ethic, determination and open-minded nature. I continue to learn from them every day.
"Where is your favorite place in the world?"
Victoria, Vancouver
"What was the best concert you have ever attended?"
I've actually never been to one. I really wish I could go back in time and attend a Linkin Park concert. I still need to make it to a Taylor Swift concert as well.
"What is a fun fact about you?"
I am one of five siblings.
--
Join our Novasyte Health team by applying for one of our open positions!
-------------------------