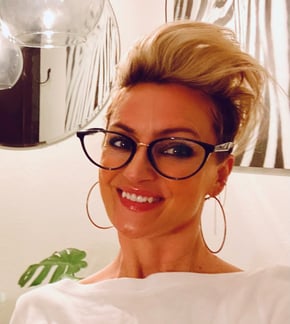 Novasyte Health, an IQVIA™ company, is proud to welcome its newest member of the corporate team, Cherie Schroeder, who officially started her role as Corporate Scheduler in November 2021.
Learn more about Cherie with her Q&A session below.
"Why did you decide to join the Novasyte team?"
There are a whole myriad of reasons but the deciding factor came down to the work culture and values, which are in line with my own.
"What do you hope to contribute to our growing organization?"
I hope to bring an alternative perspective, based off my learnings and experience. I also hope to contribute hard work, ethics and loyalty.
"Where are you from originally?"
A very small (400 people) town in the mountains of Oregon. You could almost describe it as a village rather than an actual town!
"Who inspires you?"
That would be a tie with my grandmother for the first part of my life. She was the person I wanted to be most like growing up. I'm inspired by her strength, resiliency, independence and spirit. The second part of my life would go to my son. He is the reason for everything that I do, and he teaches me daily about the mother and person that I want to be.
"Where is your favorite place in the world?"
I love to be home. Even when I travel, I am always so happy to come home. And "home" is wherever you make it to be, in this world.
"What was the best concert you have ever attended?"
The best concert I have attended is Adele, hands down. She may actually sound better live than recorded. It gave me chills!
"What is a fun fact about you?"
I grew up in that village in Oregon.
--
We're hiring! Apply today to join the Novasyte Health team.
-------------------------