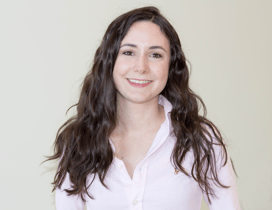 Novasyte is proud to welcome its newest member of the corporate team, Chelsea Platt, who officially started in her role of Senior Human Resources Generalist on Monday, February 26th.
Learn more about Chelsea with her Q&A session below.
"Why did you decide to join the Novasyte team?"
I love that this is a growing company where we all have significant impact on its success. The energetic and fun environment definitely drew me in!
"Where were you working prior to Novasyte?"
I worked for Target supply chain for the last 4.5 years in both Operations and HR.
"What do you hope to be able to contribute to our growing organization?"
I'm passionate about implementing strong engagement, performance management, and training programs. I hope I can make everyone's jobs easier as I provide structure around these areas.
"Where are you from originally?"
I'm from a touristy lake town called Lake George in the Adirondack mountains of upstate New York. If you ever visit, go to Nina's Sweet Shoppe - that was my first job and I worked there for as long as they would let me eat ice cream for free!
"Who inspires you?"
JK Rowling - her pitch for Harry Potter was rejected 12+ times before it was picked up by a publisher! She completely turned her life around by sticking to her dream and believing in her own creativity.
"Where is your favorite place in the world?"
London.
"What was the best concert you have ever attended?"
I'm a big concert-goer so it's between Outside Lands (festival with mostly alternative music in San Francisco) and Ultra (EDM festival during Miami Music Week).
"What is a fun fact about you?"
I taught my brother to juggle before he was deployed to Afghanistan so he would have something fun/distracting to do.
-------------------------
Learn more about Chelsea on LinkedIn.