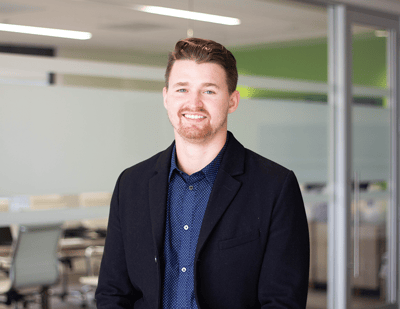 Novasyte Health, an IQVIA™ company, is proud to welcome its newest member of the corporate team, Brandon Scott, who officially started his role as Corporate Scheduler in early September 2020.
Learn more about Brandon with his Q&A session below.
"Why did you decide to join the Novasyte team?"
I decided to join the Novasyte team for two major reasons. The first is that in all things they do, they have a constant commitment to excellence. The second is the company culture. Throughout the interview process, I could tell that the company relationships meant the world to the team.
"What do you hope to contribute to our growing organization?"
As Novasyte grows, I hope to grow with it. As Novasyte invests in me, I plan to give back and be able to pay it forward in the organization.
"Where are you from originally?"
Yucaipa, CA
"Who inspires you?"
My family inspires me because they give me purpose. I work hard and pursue success to better my life and theirs.
"Where is your favorite place in the world?"
San Diego, California
"What was the best concert you have ever attended?"
Childish Gambino
"What is a fun fact about you?"
I played college football at The University of Nevada, Reno.
--
We're hiring! Apply for one of our latest openings and join our team today.
-------------------------