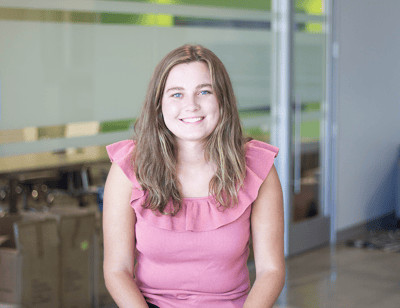 Novasyte Health, an IQVIA™ company, is proud to welcome its newest member of the corporate team, Bailey Hughes, who officially started her role as Healthcare Recruiter in July 2021.
Learn more about Bailey with her Q&A session below.
"Why did you decide to join the Novasyte team?"
I recently graduated from Gonzaga University and had heard amazing things from a few of my family friends who work here. I decided to apply as I've been interested in recruiting and HR and was so excited when I was offered the Healthcare Recruiter role.
"What do you hope to contribute to our growing organization?"
I hope to contribute my willingness to try new things and methods in order for growth and progress to occur, both individually and as an organization. Besides that, I hope my positive attitude, reliability and communication skills will help build even more growth throughout my team.
"Where are you from originally?"
Carlsbad, CA
"Who inspires you?"
My dad! He is extremely hardworking, willing to try new things and go out of his comfort zone and reflects positivity and growth in most things he does. He constantly inspires me to work harder and embrace who I am!
"Where is your favorite place in the world?"
My favorite place in the world is Florence, Italy.
"What was the best concert you have ever attended?"
Elton John in Madison Square Garden was the best concert I've attended.
"What is a fun fact about you?"
I absolutely love traveling and even studied abroad in Italy for nearly six months.
--
Novasyte Health is hiring. Apply for our latest openings to join our team.
-------------------------