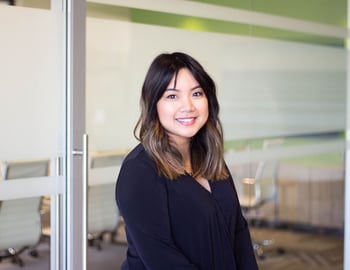 Novasyte Health, an IQVIA™ company, is proud to welcome its newest member of the corporate team, Avery Binuya, who officially started her role as Onboarding Specialist in early December 2019.
Learn more about Avery with her Q&A session below.
"Why did you decide to join the Novasyte team?"
The outlook for growth and the fun and inviting work culture
"What do you hope to contribute to our growing organization?"
I hope to help improve HR processes, using what I've gained from my past work experience. I also hope to contribute to the positive work culture.
"Where are you from originally?"
Orange County
"Who inspires you?"
My mom is an inspiration for teaching me kindness and compassion for my whole life. She also taught me strength as she battled cancer.
"Where is your favorite place in the world?"
Honestly, home, especially after a long day. I still fantasize about the places I've yet to see, like Japan.
"What was the best concert you have ever attended?"
Odesza when I went with a group of friends
"What is a fun fact about you?"
I was named after an exit on Interstate 5, Avery Pkwy (close to where I grew up).
--
Looking to join the Novasyte Health team? Check out our available positions and apply today!
-------------------------