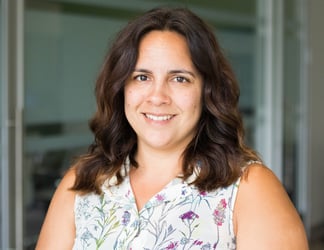 Novasyte is proud to welcome its newest member of the corporate team, Alycia Obregon, who officially started in her role of Travel and Expense Coordinator on Monday, July 9th.
Learn more about Alycia with her Q&A session below.
"Why did you decide to join the Novasyte team?"
I decided to join the Novasyte team because the atmosphere projected positives vibes, you can't beat the location, and everyone was already welcoming as I was walking into my interview.
"What do you hope to be able to contribute to our growing organization?"
I hope to be able to contribute insights to our training documents as well as ways to simplify some processes for our consultants.
"Where are you from originally?"
I am a San Diego native. I was born in Fallbrook and raised in Oceanside.
"Who inspires you?"
My grandmother inspires me. She was a little firecracker but had the biggest heart and would go out of her way for her community and family.
"Where is your favorite place in the world?"
I love the mountains! The crisp air, fresh pine scents, running streams, waterfalls, hiking, and campgrounds have a hold on my heart. Truthfully, I am all in favor of any activity involving the outdoors.
"What was the best concert you have ever attended?"
Stagecoach 2018 was AMAZING and by far one the best experiences I have had. From concerts to dancing to being with great people, you can't beat that kind of music experience.
"What is a fun fact about you?"
A fun fact about me is that I played soccer for 13 years and was given the nickname "Linebacker." There is a short story behind that but probably would make for a better story in person.
-------------------------