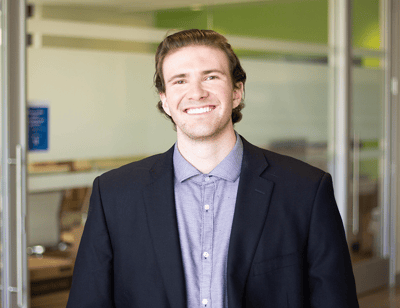 Novasyte Health, an IQVIA™ company, is proud to welcome its newest member of the corporate team, Alex Sonck, who officially started his role as Account Executive in February 2021.
Learn more about Alex with his Q&A session below.
"Why did you decide to join the Novasyte team?"
I decided to join the Novasyte team because everyone is fun, hard-working, ambitious, smart, and does important, fulfilling work that is especially important today. Everyone has the same values and goals that I do and it makes me so excited to be here.
"What do you hope to contribute to our growing organization?"
I hope to add even more positive energy to the team. I also hope to give and receive feedback so we can all grow together to be the best possible team. I hope to be someone that everyone feels comfortable talking to on a personal and professional level, and most importantly, be a great reflection of Novasyte's values.
"Where are you from originally?"
Carlsbad, CA
"Who inspires you?"
Tom Brady inspires me because he is the definition of a hard worker, someone who does whatever it takes to be the best, and proves people wrong all the time. He is a competitor who always wants to improve even after achieving so much. Tom is someone I model myself after personally and professionally.
"Where is your favorite place in the world?"
There is something about the energy in New York; the tall buildings, the constant noise coming from a variety of sources and all the people always out and about. There is always something interesting to observe, always something going on and I've always loved it.
"What was the best concert you have ever attended?"
The Script
"What is a fun fact about you?"
I am a huge Marvel/DC fan, love football and basketball and love to exercise!
--
Looking for a new career? Apply for an open position to join the Novasyte Health team.
-------------------------