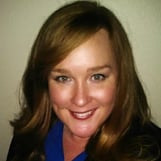 We're excited to announce that our Vice President of Finance, Tyler Tracy, will be speaking on a panel at the upcoming San Diego CFO Leadership Council meeting on Tuesday, April 18, 2017.
The upcoming meeting titled, "Managing Through the Generations - What is Your Talent Management Development Strategy?" will cover the generational trends and strategies for managing a mix of Baby Boomers (1946-1964), Gen Xers (1965-1977), and Gen Ys/Millennial (1978 or later).
Attendees will learn how to:
Experiment with mixed-age teams and reverse mentoring programs that enable older, experience workers to interact with and learn from younger hires
Develop inventive plans that reflect where your employees are in their lives
Leverage your young workforce's expertise
Understand the characteristics of each generation's life path
For more information on or to register for the upcoming event, click here.
For more information on Novasyte, click here.