Maintaining your fitness routine can be difficult when you're traveling, especially when you're on the road for work. Lugging your bag through the airport, heading from the airport to your hotel, trying to find a bite to eat in a new city, and running from shift-to-shift can feel like a workout in and of itself.
Today, apps are your answer for tracking calories, fitness, steps and weight-loss. Here are some of the best, FREE apps to use - especially when you're on the road for work.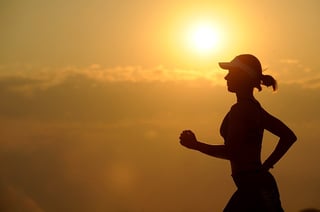 If you are looking to take a break from your crazy work schedule for a run or walk but you are in a new city, this app will help you out! Map My Run app tracks your mileage while helping you locate local tourist attractions, so you can burn calories and sight see at the same time.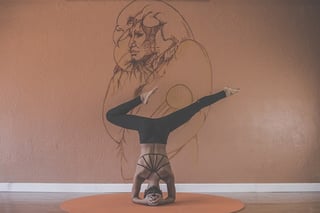 Need to have a guided stretch or a timed yoga workout? Yoga Studio app is for you. This awesome app lets you customize to your schedule with 65 ready-made classes. It allows you to choose your level, duration, and focus - all to help you find the class that best suits you.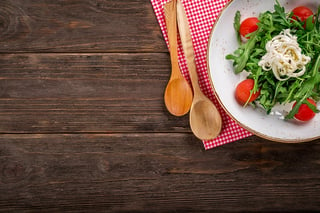 If you hate counting calories, this is the perfect app for you. Leave your pen and paper at home and rest easy that you no longer need to remember everything you ate at the end of the day. With My Fitness Pal, you have a tool that you can use to quickly enter in the food you've consumed on-the-go. This app provides tools for tracking calorie consumption, calories burned through activity, and how many calories you need to burn in order to meet your weight loss goal.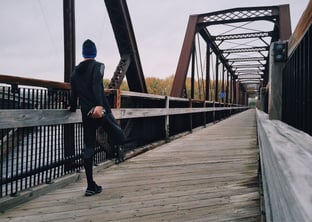 If you have been looking for new music for your work out, this app is a great pick. Spring is a training app that helps improve your running and workout by matching your steps to a specific playlist. This app provides the best beat and gives you music that will keep you in the zone.
We hope these apps help you maintain your fitness and health routine while on the road.
With many of our Novasyte consultants traveling every day to support our med-tech clients throughout the US and Canada, we are constantly looking for helpful tips and tricks to staying healthy.
To submit additional travel tips, please email cmorello@novasyte.com.
For more travel tips, check out our recent blog post via the link below on: 4 Best Practices for Eating Healthy When You're on the Road.
To learn more about how our traveling Novasyte Consultants support our med-tech clients, explore our programs: