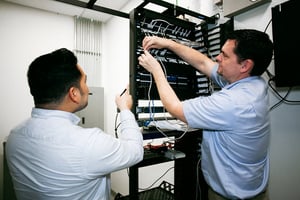 Have you been considering a new career in 2019? The start of the year is a great time to explore different options as January marks the start of an active recruiting season for many companies. Novasyte is no exception.
As a leader in the med-tech space, Novasyte employs 1,000+ healthcare professionals across the U.S. and continues to recruit for new positions. One of the programs that has seen exponential growth is our Field Technical program.
In this article, we will outline five reasons why you should apply for one of our field technical positions at Novasyte.
1) Access to plenty of entry-level opportunities
In 2018, the healthcare industry outperformed manufacturing and retail for the first time in history to become the nation's largest employer, according to The Atlantic. Healthcare has proven to be a sustainable industry that continues to expand as globalization and automation become more prevalent, two forces that contributed to the decline of many other industries. Healthcare jobs are projected to be among the fastest growing occupational groups for the 2016-2026 projections decade, according to the Bureau of Labor Statistics.
At the start of 2019, Novasyte had approximately 90 open field technical positions. On a daily basis, we post exciting, new career opportunities including roles such as Biomedical Technician, Field Service Technician, and Medical Technologist. Many of these positions require 0-2 years experience. We also have higher level positions available if you have valuable experience to contribute.
As a member of our Field Technical team, you can support on-demand field service, preventative maintenance activities and even recalls. If you want to set yourself up for long-term success in a booming industry, our Field Technical positions are the perfect opportunity to get your foot in the door.
2) Travel around the country
Almost every region of the U.S. has a strong need for healthcare professionals. Novasyte's field technical positions are based all across the U.S. so you may find a local career opportunity right in your city. Most of our positions prefer those who can travel to any domestic location where customers need service.
Our employees consistently tell us that the freedom to travel to interesting places is a top reason they love working for Novasyte. If you like the excitement that comes with visiting new places and meeting new people, a role at Novasyte may be a great fit for you.
3) Gain experience with major players in the medical device industry
Novasyte is the outsourced clinical, inside sales, field service and recall expert in the med-tech space. Our employees directly support nearly 40 percent of the top 50 largest medical device manufacturers. A career opportunity with Novasyte allows you to gain technical knowledge as you work on new, revolutionary products that are changing healthcare for the better.
4) Make a difference
Novasyte's vision is to bring together the best-in-class people, technology and processes to improve the lives of patients.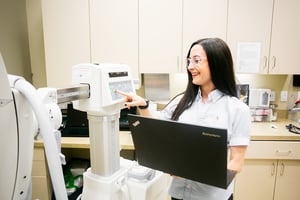 Every day, our Field Technicians represent both Novasyte and our clients as they troubleshoot, repair, upgrade, apply preventative maintenance, install, move and check medical devices in the hospital environment.
Your work will have a direct impact on how the hospital staff can safely operate medical devices to care for their patients.
5) Enjoy work perks contractors may not normally have
Novasyte's Field Technical positions are W2, not 1099 contractors. This means that as a Novasyte employee, you have access to our corporate team who is available to assist you throughout your employment experience.
We also offer benefits like health insurance and the option to participate in 401k retirement contributions to all qualifying employees (eligibility is based on hours worked and begins after at least one year of employment). Most of our positions are variable work, which allows you to sign up for work assignments when you have availability. At Novasyte, you have the perks of both stability and flexibility.
Are you interested in working with Novasyte? Check out our open positions and apply today.