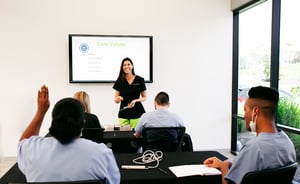 In the first months of the new year, people are often looking for a change. There are three common changes in the minds of many professionals, including lifestyle, working environment and potentially, employment.
If you are a Registered Nurse (RN) interested in opportunities away from traditional bedside care, Novasyte can offer all of those things. Novasyte partners with medical device companies to assist them with a variety of product commercialization services, including product education. Today, we hire hundreds of RNs as Clinical Nurse Educators. They travel the country and teach their fellow nurses how to safely use new, cutting-edge technologies.
Here are a few reasons to join Novasyte's Clinical Nurse Educator Team.
1) Work a flexible schedule
People everywhere are demanding a shift toward work-life balance. In many ways, Novasyte can offer just that. Healthcare professionals, especially nurses, are constantly subjected to long hours and busy weeks, with only so much flexibility in their schedules. Novasyte can offer a broad range of per diem positions.
This includes a process where nurses can provide their availability and arrange their work trips around another part-time or per diem work commitment or schedule. A flexible, per diem schedule allows nurses to work as educators, while also continuing to work another job if the two align themselves appropriately. Many consultants love that Novasyte offers variety to offset some of the adamant schedules and stressful shifts that can come with hospital employment.
2) Experience a new side of nursing
The nursing field is vast and most professionals never get the chance to experience each of its different sides. Nurses offer patient care and can work in various departments, but there are other, less obvious roles nurses can fill.
At Novasyte, nurses can advance to product educators as they become experts in teaching and in medical device technology. Educating is a good way to get away from the immense stress that can come with bedside care. It can also be a break from the physical demands of working in high-acuity situations day-to-day.
3) Utilize a variety of skills
Nurses are often educators and teachers. They can spend countless hours teaching their patients how to take care of themselves or how to identify what is wrong. Nurses also spend time teaching families of patients about their loved ones' conditions. These skills and experiences make the transition into teaching quite smooth in most cases.
Another reason nurses tend to excel in these types of roles is they are generally experts with similar equipment and understand the demands and dynamics their peers face on a day-to-day basis. In most cases, sales reps provide education on new devices and they may have limited knowledge about the devices because of little direct patient care. Nurses, however, often use medical devices for a living and have more practical and hands-on experience. This helps them easily turn their experience into education for others.
4) Receive the opportunity to travel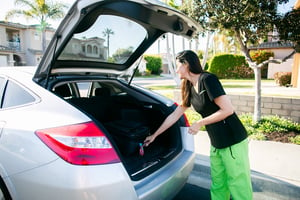 Many assignments with Novasyte can be anywhere in the country. For some, this can be intimidating. For many, this is an incredible opportunity to see the country. Most trips are only a few days at a time and will have educators home for the weekend.
This allows you to see new areas of the country and shake up your schedule. Going to the same place for the same hours on the same days can start to feel exhausting and mundane. Novasyte offers an ever-changing environment, making boredom far rarer. And for those seeking local positions, there are options available.
5) Meet the top medical device manufacturers
Medical devices are a huge part of the healthcare industry. End users - whether it be nurses, patients or caregivers - need to know exactly how they work. In some instances, a lack of knowledge about medical devices can lead to dire consequences. Teaching others how to use new devices can make many lives easier and save them, as well.
Becoming an expert with new equipment can open many doors. Novasyte partners with many of the top medical device manufacturers globally. Some contracted nurse educators have even grown into full-time roles with the manufacturers directly.
Ready to start your career with Novasyte? Check out our open positions and apply today.