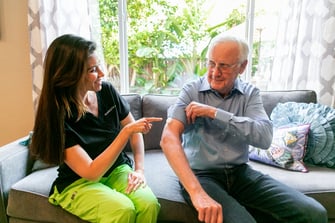 Pharmaceutical manufacturers today are facing increasing pressures from The Trump Administration to reduce the cost of drug prices.
Announced on Wednesday of this week, Novartis indicated they would not be raising prices on its products for the remainder of 2018.1 They are joining Pfizer, whose chief executive officer, Ian Read, announced on July 10 that the company would delay increasing the prices on dozens of drug products until 2019, following President Trump publicly spotlighting the firm the day prior.2
This follows the initial statement from The Trump Administration in May 2018 regarding a comprehensive blueprint strategy to lower drug prices.
Most recently, the Department of Health and Human Services appears to be exploring the import of prescription drugs from overseas, exclusively to support patients when price hikes take place for "off-patent drugs produced by a single manufacturer."3
In the attempt to manage the import of drugs unapproved by the Food and Drug Administration and also maintain patient safety, the department indicated that a committee is being created to assess all potential situations and outcomes prior to making a final decision on the matter.
With the pressures to reduce drug therapy costs, competition in the market will continue to rise and manufacturers are being forced to internally reevaluate their SG&A costs.
These combined pressures are leading organizations to consider a flexible model to their commercialization support functions, inclusive of clinical educator support programs for patients and HCPs.
By offering both full-time and flexible models, Novasyte is able to fiscally optimize your patient-centric programs with the highest-quality clinical talent and reporting technologies only when you need it - expanding and contracting with your customer-facing needs.
If you're interested in learning more about Novasyte's full-time and flexible models, email pharma@novasyte.com.
Sources:
1. Thomas, K. (2018, July 18). Bowing to Trump, Novartis Joins Pfizer in Freezing Drug Prices. _The New York Times._ Retrieved from https://www.nytimes.com/2018/07/18/health/novartis-drug-price-increase.html
2. Paletta, D. (2018, July 10). Pfizer buckles under pressure from Trump, delays drug price increases. _The Washington Post._ Retrieved from https://www.washingtonpost.com/news/business/wp/2018/07/10/pfizer-buckles-under-pressure-from-trump-delays-drug-price-increases/?noredirect=on&utm_term=.687881feb5e6
3. McGinley, L. (2018, July 19). Trump administration to explore drug imports to counter price hikes. _The Washington Post._ Retrieved from https://www.washingtonpost.com/news/to-your-health/wp/2018/07/19/trump-administration-to-explore-drug-imports-to-counter-price-hikes/?utm_term=.3d6be0543b71