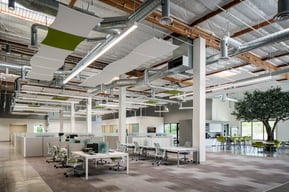 In honor of Veterans Day, Novasyte is partnering with MVPvets to conduct a Veteran Re-careering Event in Carlsbad on Thursday, November 30 from 9am - noon.
The event brings veterans and transitioning military together with mentors from the med-tech industry. Attendees will participate in active one-on-one mentoring, industry-specific training, eLearning enrollment, and personal engagement with hiring managers and human resource professionals.
"Our team is looking forward to this upcoming seminar and meeting one-on-one with the veterans," said Joe Andrew, SVP of Operations and Quality. "These interactive sessions will hopefully give the veterans insight into how their skills can be translated into careers within Novasyte and the larger med-tech industry."
Military personnel in transition from service are invited to register for the upcoming free seminar. There is no cost for veterans to attend. All materials, breakfast, and parking are provided free of charge.
Pre-registration is required, and space is limited. Register here.