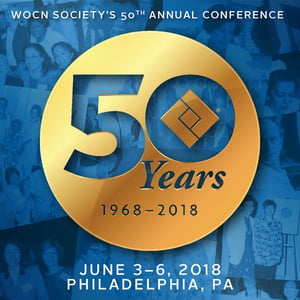 The Novasyte team will be attending and exhibiting at Wound, Ostomy and Continence Nurses Society's (WOCN) 50th Annual Conference on Sunday, June 3rd through Wednesday, June 6th at the Pennsylvania Convention Center.
The conference and expo will host wound, ostomy and continence nurses for four days of educational sessions and networking events. The keynote and panel sessions will discuss the latest research and evidence-based knowledge regarding WOC techniques, applications, technologies and treatments. Additionally, the conference will include a number of continuing nursing education sessions and networking opportunities with more than 100 exhibitors, including Novasyte.
Novasyte's booth (#1021) will be located on the far right side of the hall near Cardinal Health's booth. The Novasyte Business Development Team looks forward to connecting with the many WOC nurses in attendance and our client partners.
Additionally, Novasyte will be hosting a Client Appreciation Event on Monday, June 4th at Bank & Bourbon in the Loews Philadelphia Hotel from 3:30pm to 5:30pm. If you are interested in attending the event, please reach out to Jeff Swetland, Director of Business Development, at jswetland@novasyte.com.