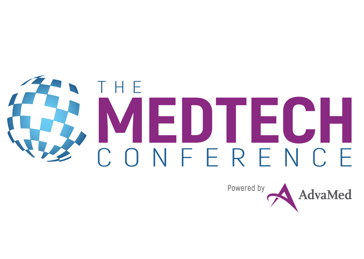 The Novasyte team is looking forward to connecting with the many healthcare industry leaders and our client partners in attendance at The MedTech Conference, powered by AdvaMed. The conference will be held on Monday, September 24th through Wednesday, September 26th at the Pennsylvania Convention Center.
The conference and expo will host the world's leading medtech executives for three days of engaging sessions and networking events. More than 250 speakers will give presentations on a variety of topics related to industry trends and advancements in the medtech industry.
A sponsor of AdvaMed since 2015, Novasyte will be hosting a panel discussion featuring our CEO and Co-founder, Tim Gleeson. The session details are as follows:
Title: "

Telling of Tales: Personal Insights from Successful and Serial Entrepreneurs

"
Time:

Tuesday, September 25 from 11:15 a.m. to 12:15 p.m.

Panelists:

John Nash

, Co-Founder, VP New Technology Emeritus Kensey Nash Corporation (Now DSM)

Jane Hollingsworth

, Managing Partner, Militia Hill Ventures

Bernie Rudnick

, Managing Partner,

CapGenic Advisors, LLC, and Chief Business Officer, NovoBioPharma
Does it get easier with time? Is experience worth its weight in gold? How do you learn from mistakes and not just survive but thrive in doing so? In an industry full of sophisticated and complex medical technologies, achieving success requires great leadership, vision, grit and determination. Success also requires ingenuity as well as common sense, curiosity with the proper mix of practicality, and the discipline to know the difference between what is necessary vs. what is interesting. Panelists will share their thoughts, strategies, visions, experiences and perhaps even a few secrets from their successful medical technology/life science career paths. This panel includes an experienced private equity banker with multiple successes in building market-leading companies in the healthcare industry, an entrepreneurial leader turned venture capitalist known for building and growing high-quality life science companies and the co-founder of Kensey Nash Corporation (now DSM) a company recognized for its willingness to try new ideas and the persistence to stay focused and driven.
Novasyte's booth (#205) will be located directly in front of the hall's entrance. If you are interested in connecting with our team members in person, click the link below.