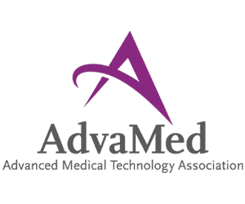 Novasyte will be attending and presenting at AdvaMed's Medical Device Complaints, MDRs, and Reports Workshop in Washington D.C. on Wednesday, April 4th.
This two-day workshop will bring together medical device industry experts and FDA employees to discuss issues around implementing and measuring the effectiveness of a compliant handling system, how compliant files are managed across facilities, and how complaints are handled when they become MDRs. Additionally, the current FDA enforcement trends will be discussed and explored.
Novasyte's VP of Field and Recall Services, Hillary Medina, will present "5 Steps to Improve the Speed and Accuracy of a Recall," a deep dive into the following:
The 2018 industry landscape
Strategies for maintaining accurate consignee data
Strategies to be recall ready
Communication strategies to quickly align internal and external stakeholders
Strategies to optimize a field deployment
Best strategies to keep effectiveness checks, status reports and close-out data organized for the FDA
The workshop will be held at Market Square West on Wednesday, April 4 and Thursday, March 5. If you are interested in connecting with Hillary Medina, please reach out to her directly at hmed@novasyte.com.
As the innovative outsourcing experts for device, diagnostic and drug manufacturers, Novasyte has been a proud sponsor of AdvaMed since 2015.