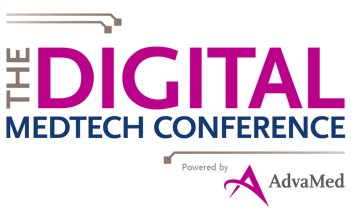 Novasyte will be attending and exhibiting at The Digital MedTech Conference hosted by AdvaMed in San Francisco, CA on Tuesday, April 24-25.
This two-day event will bring together medical device industry experts and innovation leaders to discuss the critical technology and business issues facing today's digital med-tech community. The purpose of the programming is to help guide critical decisions in the development of digital health devices, tools and services.
Keynote sessions and educational panels will highlight the following topics:
Digital health market opportunities,
Venture capital and investment,
Artificial intelligence and cognitive computing,
Wearables, in vivo diagnostics and mobile applications, and
FDA Precertification Pilot process.
The conference will be held at the Mission Bay Conference Center on Tuesday, April 24 and Wednesday, April 25. If you are interested in connecting with our Business Development Team, please reach out to Heidi Porter at hporter@novasyte.com or schedule a time to meet here.
As the innovative outsourcing leaders for device, diagnostic and drug manufacturers, Novasyte has been a proud sponsor of AdvaMed since 2015.