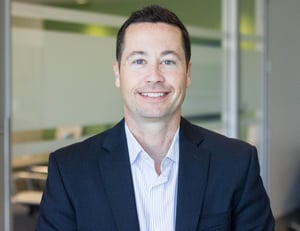 Novasyte Health announces today that Chief Financial Officer, Neil Thomas, is a Finalist in the 2019 CFO of the Year Awards by San Diego Business Journal (SDBJ). A panel of judges, made up of the region's top financial leaders, selected candidates who overcame unique challenges and stood out among other local CFOs. The winner will be announced on March 28, 2019 at the Hyatt Regency La Jolla Aventine.
Thomas joined Novasyte's Senior Leadership Team in August 2017. He is a certified public accountant (inactive) in California and received his Bachelor's degree from James Madison University.
"I am honored to be recognized alongside the many other exceptional leaders in our community," Thomas said.
About SDBJ's CFO of the Year Awards
Now in its 13th year, the CFO of the Year Awards recognizes contributions to company growth, leadership and community involvement by top financial executives in the San Diego area.
About Novasyte
Novasyte Health partners with medical device and diagnostic manufacturers, offering tech-enabled, outsourced commercial service teams and technologies. Our flexible model enables us to build, deploy and manage teams that expand and contract to meet our clients' customer-facing needs. Program success is tracked and measured with our real-time business intelligence analytics that provide our clients with critical insights into their most important resources — their people and their customers.
About SDBJ
Each week, the San Diego Business Journal delivers the market's most complete package of business news and information on San Diego County's companies, industries and business people. We cover commercial real estate, banking and finance, biotech, health care, technology, defense, tourism, manufacturing, professional services and more. Each week we also write about San Diego's vibrant start-up community.