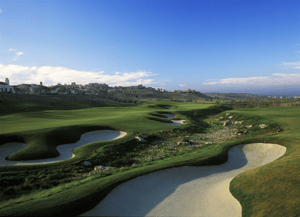 Novasyte Health, an IQVIA™ company, is a Sponsor of the 4th Annual Leukemia & Lymphoma Society Golf Classic. The event is taking place on Monday, April 15 in San Diego, California.
A few of our team members, including CEO, Tim Gleeson, SVP of Operations and Quality, Joe Andrew, CFO, Neil Thomas, and Accounting Manager, Kenny Parks, will be taking part in the event, hosted by the San Diego/Hawaii Chapter.
The Leukemia & Lymphoma Society (LLS) is the world's largest voluntary health agency dedicated to blood cancer. Since its inception, LLS has invested over $1 billion in research aimed at helping patients live longer, healthier lives. Their mission is to cure leukemia, lymphoma, Hodgkin's disease and myeloma, and improve the quality of life of patients and their families.
Approximately 80 cents of every dollar raised by LLS is used to directly support their mission. Learn more about the event here and click the button below to make a donation.